Virtual Team Programs
---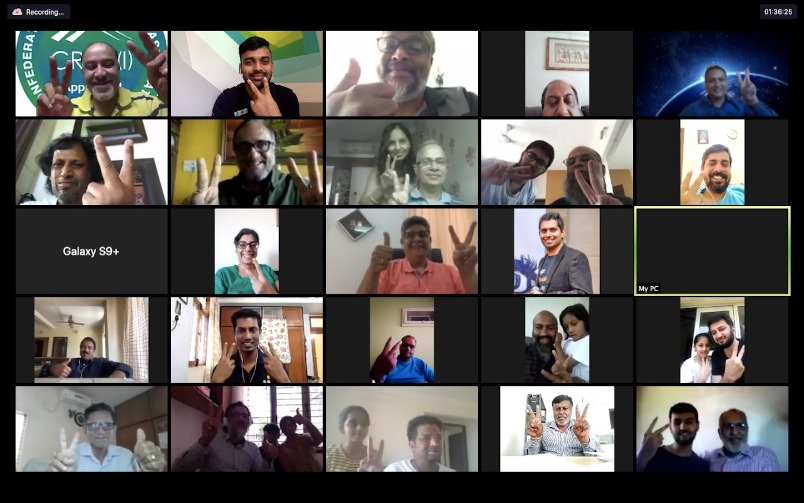 We have always been quick to adapt.
So when this COVID-19 became a thing, naturally, we wasted no time to adapt and help our clients facing this new reality with Virtual/Online / Remote Team Trainings, Team Building & Team Bonding experiences.
Our highly experiential Virtual Team programs are our signature virtual initiatives, which helps the participants to unwind from the routine of working remotely.
Our online team programs would help your teams to understand various aspects of team relationships, collaboration, Experiential learning all in a Fun way virtually.